EAA Forms Access the Forms
Helpful forms for all of our EAA Members!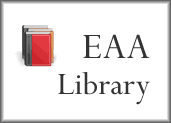 EAA's Library Access the Library
Stock your Environmental Assessment Association Library with tools to succeed!

Porter Valley Software www.pvsoftware.com
Porter Valley Software, Inc. is dedicated to developing easy to use computer solutions for the Construction and Real Estate community that require no previous computer skills or the need for specialized knowledge of word processors or databases. Based in Palm Springs, CA, Porter Valley Software, Inc. is a privately held California corporation founded in 2001 to offer software solutions for the Building and Real Estate Industries.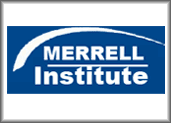 Merrell Institute www.merrellinstitute.com
Bill C. Merrell, Ph.D.-School Director/Founder bring 3 decades of Professional Education to New York State. He is on the The National Advisory Council of Housing Inspection Foundation, National Association of Real Estate Appraisers, The Association of Construction Inspectors and is the National Director for the North American Association Network. Bill serves in an advisory capacity to Educational Institutions of Higher Learning and is affiliated with multiple schools and educational organizations, both traditional and internet based.

Allied Schools
www.AlliedSchools.com
Allied Schools is a nationally accredited distance education school that provides career training in the fields of: Real Estate, Medical, Business, and Renewable Energy. Allied offers live customer support, 100% online materials and a proven record of success.

Stratford Career Institute www.scitraining.com
Stratford's home study career training programs can help you get the skills you need to stay current in today's competitive job market. Stratford offers more than 60 distance learning courses in some of today's most lucrative career fields. We can help you get your high school diploma train for a new career or enhance your current skills - all at an affordable price.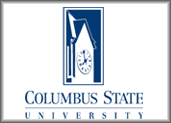 Columbus State University www.colstate.edu
Columbus State University offers a student-centered environment about 100 miles southwest of Atlanta. Through engaging learning experiences, CSU aims to educate students for career and life success. Columbus State has enjoyed steady growth in recent years, enrolling more than 8,000 undergraduate and graduate students in fall 2008. The university offers more than 50 undergraduate and 35 graduate degrees.

NCSPlus Incorporatedwww.ncsplus.com
NCSP is an Accounts Receivable Management firm, with over 35,000 companies, institutions, and medical practices as clients. We offer a collection system which increases recovery rate, lowers collection costs, and improves cash flow. Click
here
to find out more about NCS.

Maxx Global
EAA has negotiated huge discounts from MaxxGlobal on products you use daily.
Click
here
for brochure and order information.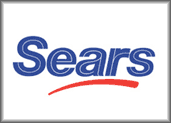 Sears www.sears.com
The EAA has made arrangements with Sears Commercial Marketplace for 5-50% off on thousands of products for members. Please email EAA at
info@eaa-assoc.org
or call
888-437-7837 for member promotional code. One member just saved over $250 on one home appliance.

Hertz Car Rental www.hertz.com
If you are an active member, email
support@assoc-hdqts.com
for the CDC# for discount savings as a EAA Member.

Home Inspector Essentials www.hi-essentials.com
If you are an active member, email
support@assoc-hdqts.com
for the CDC# for a 7% discount savings as a EAA Member.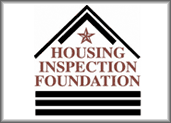 Housing Inspection Foundation - HIF www.hif-assoc.org
HIF is one of three prominent trade associations servicing home inspectors. With over 15 years in the industry, HIF provides its membership with inspection forms and guidelines and hosts local seminars to keep members informed on the latest regulations and standards. Currently, over 5,000 members rely on HIF to keep them current on industry "happenings".